ESOS
ESOS phase one might have only just passed, but you can also benefit from looking at Phase two now.
December 2019 is the deadline for Phase Two compliance, but any energy survey or audit carried out between now and then would meet the compliance.
There was a rush to meet the Environment Agency deadline for ESOS compliance at the end of last year with lead assessors having too much work to deliver. Don't wait for this to happen again.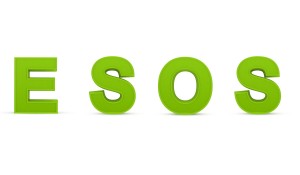 What's the benefit to doing it now?
IE can offer an appealing discount for anyone who signs up to our Early ESOS service.
You will benefit from the discount service today and avoid inflated assessor costs that are likely to hit as the next deadline approaches.
Sign up for your audit now and you can also look at benefit from the cost savings identified as part of the assessment.
You'll be risk free and compliant now and avoid the risk of fines from the Environment Agency.